The Complete Rebuild – Resto Mod
Classic Speed Inc. is a leader in the Resto Mod Industry. We have earned this reputation through our Ground-Up Rotisserie Builds on 1965 – 1970 Mustangs often known as Resto Mods.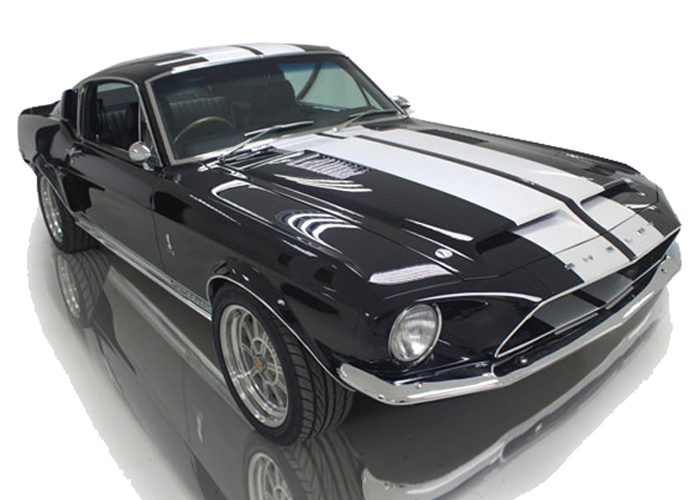 Resto Mods require 8-12 months of restorative work including the replacement of many components with brand new parts sourced world-wide and manufactured on site at Classic Speed. The original car with the essential Titles and VIN (donor cars) will be sourced from the US or within the clients country and rebuilt from scratch. This process allows the client to build the car of their choosing rather than restore the car to its original specifications and appearance. It also allows clients to choose colours, the mechanical configuration and interior, essentially a "Be-Spoke Service" for Classic Cars. Resto Mod's provide a classic look with modern features including a host of upgrades from modern air conditioning to satellite navigation. Moreover, handling is improved along with safety and performance as the components have improved significantly over the years as you would expect.
Many enthusiasts would like to keep the car as original as they can but there is another school of thought. The Resto-Mod Community would like to enjoy the advances in modern engineering that greatly exceed the performance of the original car, such as fuel injection, power steering and braking to name just a few. They would also like to personalise the car with their own choice of colour and custom fittings while retaining the look of the period.
We at Classic Speed provide both options. Our focus is to keep Classic Mustangs and other American Muscle Cars alive and well in a new age so a younger generation can enjoy a much loved classic and an older generation can revisit a time in their past that holds a special place.
For details on our Premium Resto-Mod Rebuilds refer to our contact page for details…